Goldberg Jones Bracket Challenge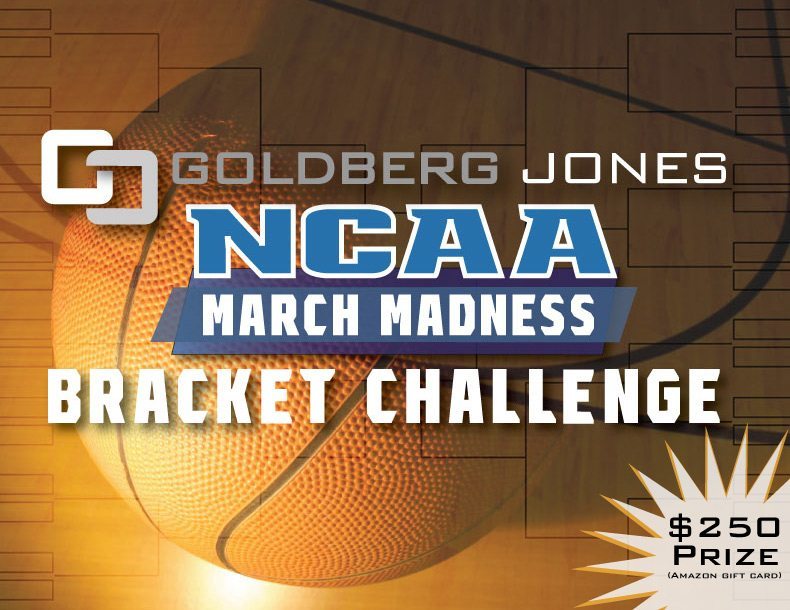 It's that time of year again! The Goldberg Jones March Madness Bracket Challenge is back. Click the button below to complete you bracket and enter for a chance to win a $250 Amazon gift card.
Limit one bracket per person. Deadline for entry is March 14 before tip off of the first game. Complete rules can be found here. Winner will be notified by email.