Skip To:
Phil Coleman
Richard S. Kolek
Joseph P. Waters
Todd Hipper
Cristina R. Nuno
Michael Steiner
Mackenzie J. Colt
Siobhan Curley
---
Phil Coleman
Its almost been a couple of years since I initially went in for my consultation. To be honest the whole thing terrified me. I was matched up with Phil Coleman. There was a lot on the line and the other side was not playing fair. I am self-employed and had to generate a great deal of paperwork but there was no other way.
Me and Phill bumped heads on more than one occasion but with this kind of situation, I think that was unavoidable. More than once I felt extremely frustrated with Phil but I realize now that it's over, it was all necessary. It did end up getting pretty expensive but again it took a lot of time and back and forth.
In retrospect, I don't think it could've turned out any better. I am very satisfied with the relationship I established with Phil and how everything turned out.
– Taso A.
I hired Philip Coleman from Goldberg & Jones off and on for several years now. I fully trust him and couldn't have done without his experience and knowledge.
He was extremely understanding of all my issues and was willing to fight for my rights along with giving me sound advice. His unyielding persistence and willingness to fight for my case proved in the outcome of my case.
Along with the administrative staff who was always courteous and professional, the team at Goldberg and Jones is the best in the city for father's rights. I highly recommend.
– Maurice S.
---
Richard S. Kolek
Ok let me tell you if you are a man and going through a divorce this is the firm you want in your side, the family court machine will crush you if you do not have a decent lawyer with you, I highly recommend Rich especially if you have kids and you would like to be in their lives, they worth every dollar and they know all the games and trick the other side usually
– Sam J.
After one looooong marriage, I was very nervous as to picking a divorce attorney. I was initially drawn to Goldberg Jones from their radio spots which noted the firm catered to men. After a meeting with a very high priced La Jolla Divorce attorney, I took consult with G.J. which assigned me to Rich Kolek.
Looking back now, 4 years after the separation and over 2 years post official divorce I am beyond thrilled that Mr. Kolek is my guy. Last year we went back to court to contest the monthly spousal support was too much. Thanks to the hard work of Mr. Kolek we won pretty big and I feel like I can breathe again and that I can actually build a future now.
Rich Kolek is very fair in his billings not to mention that his rates are also very reasonable. The entire staff was always super friendly and the billing dept. were always very polite and accommodating. I highly endorse Goldberg Jones to any man out there needing good friendly fair counsel for their divorce matters. Clearly I am partial to Attorney Rich Kolek and highly recommend him as well.
– Eric M.
I have been through so many lawyers over the last many years for various reasons. Rich Kolek is absolutely amazing!!!!!!!!! I came to him, almost begging for help and I got so much more. His knowledge of the law makes him the best ally anyone can ever have. He was extremely accessible for the hundreds of questions I had even well into the evening hours. Responding literally in seconds. I am so grateful to him. People, if you're needing the best counsel, I urge you to look no further.
– Adam E.
My attorney is Richard Kolek, and Rich has always shown serious dedication to all my child custody matters. If it weren't for Rich, I would probably have no custody at all. He is honest and to the point, he has never ever given me bad advice.
I have recommended Rich to many of my friends and they have all been satisfied with the results of there cases. What we all like about Richard is his honesty and straightforwardness about our cases. I can't put into words how much I appreciate the work that Rich has done for me. Thank you, RICK.
– Carl L.
Richard S. Kolek Attorney Profile
---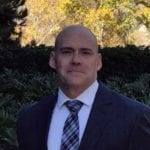 Joseph P. Waters
Joseph Waters is an amazing attorney. I was apprehensive, full of anxiety, and needed to know what was happening at every stage of my case. He showed up with professionalism and accurately, explaining in detail, what the next step would be. He has the ability to listen, strategize, and take action when needed."
– Sharon
Joseph was clear, helpful, and friendly. He answered all my questions in an easily understandable way. He made a stressful thing very stress-free, which I'm quite thankful for.
– Brian
So I was looking for divorce attorneys in the San Diego area who were reasonably priced. When I asked friends and family they told me there was no such thing. With that being said, anytime anyone tells you that the "standard rate" or price is a certain amount take them for their word when it comes to attorneys.
I stumbled across Goldberg Jones on the internet and decided to give them a try because unlike some of the other attorneys they gave me a free consultation. I am a father of 4 and an active-duty military. I also pay child support from a marriage prior to this divorce.
I told Mr. Zephyr Hill my story and he told me, in all honesty, the price for a retainer and that it also would not take the whole amount depending on whether we could come to an agreement and not go to trial. My main goal was to avoid trial while not breaking the bank and not drag the process on any longer than what had already transpired.
Zephyr linked me with one of the other Attorneys in the firm who could give me the time and effort needed for my case. From the beginning, I felt like they really wanted to help me out and try not to break the bank without cutting themselves short in the process.
At one point my attorney left the firm but my case was not left by the wayside. Joseph Waters took over my case a few months ago and helped me finally get the divorce finalized.
His attention to detail and personal touch made me feel like I was more than just another client. I would definitely recommend the firm to anyone looking to get their money's worth from their attorney.
– Martel
Joseph P. Waters Attorney Profile
---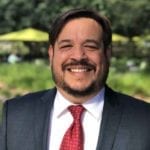 Todd Hipper
Todd is an incisive, thorough attorney with deep compassion for his clients. He truly knows how difficult divorce and custody cases are, but he puts people at ease and they immediately know they're in excellent hands.
– Zephyr Hill
Hello Todd, I wanted to thank you again personally for the great job you did for me. It was a trying and stressful decision to make but one I felt in my heart needed to be made. Several times in the past sixteen years I felt that I would never get a fair break in this matter because of the previous lies my ex had presented to the courts that had allowed her to get the outcome she received.
But thank God and the judge for adding the statement that she needed to someday become self sufficient and not use the support as a crutch and a burden to me. I appreciate your diligence in this matter and your professionalism throughout. Thank you and your staff again and God Bless.
---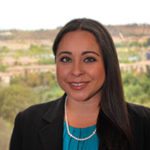 Cristina R. Nuño
I was a client of Goldberg Jones, with Cristina Nuno as my lawyer. I would like to take this opportunity to tell you what a thoroughly outstanding job she did for me in my child support case. She performed with complete professionalism in the handling of my case.
I would also like to give extra kudos for Cristina. She kept me informed on every aspect of the case from start to finish. She is an outstanding lawyer and a valuable asset for Goldberg Jones. I greatly appreciate and thank you for your sharp eye for having Cristina Nuno as a valued Family separation/divorce attorney. Heidi from San Diego, Ca.
– Heidi
I am extremely happy with the outcome of my dissolution case, Cristina really cared and worked hard to get the best outcome for my case. I recommend her 100%, for any family services case, they can be confusing and time-consuming, especially when you have a complicated case as I did. Thank you Cristina!
– Eugenia
I have recently retired and this greatly reduced my annual earnings. As a result, I needed to find a lawyer to help me in requesting the court for an alimony modification.
Christina represented me. She was friendly yet professional, knowledgeable of the subject matter, attentive to detail, accurate, and most of all very responsive and timely in her dealings with me. She was able to negotiate a very favorable, yet fair, out-of-court settlement on this issue for me. I would hire her again without a doubt if the need were to arise.
– Tim
Cristina R. Nuño Attorney Profile
---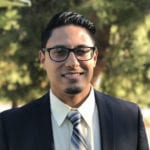 Michael Steiner
I am a loyal client of Mike Steiner. He has assisted me on several legal matters, in a very professional and personal Manner of which all have resulted in a very positive outcome. Mike goes out of the way to stay in touch and make sure I know the progress every step of the way. His confidence level always made me feel good. Highly recommended!!
– Gibran M.
Michael Steiner Attorney Profile
---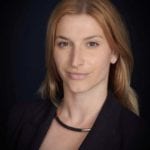 Mackenzie J. Colt
Mackenzie is amazing. She is professional, responsive, knowledgeable, and extremely helpful. She helped me with a domestic issue, and I am so grateful for her and her council.
– Eduardo G.
Mackenzie is superb! She has excellent people skills, she gets back to me very quickly, and above all else, she knows the work inside and out. I really appreciate her attention to detail and concern for my situation. A gem of a lawyer you can rely on indeed!
Mackenzie J. Colt Attorney Profile
---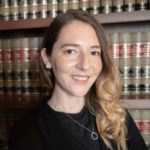 Siobhan Curley
Along with the administrative staff who was always courteous and professional, the team at Goldberg and Jones is the best in the city for father's rights. I highly recommend.
– Eduardo G.
I reached out to Siobhan Curley for a consultation, the service I received far exceeded any expectations I could have dreamt up! I was not sure if my issue would ever see the light of a courtroom, but I was certainly nervous and completely lost. Siobhan went above and beyond to advise me and make me feel comfortable.
Her patience and compassion was a guiding light during a very difficult time. Her knowledge of the law, and careful advice, probably kept me out of the courtroom. Although I did not end up needing to hire council in the end, if the need should ever arise in the future, I would not hesitate to call and retain Miss Curley. Highly recommend this firm, especially Siobhan Curley! Thank you endlessly!!!
– Bmouzoon
Siobhan Curley Attorney Profile
---
Have Questions About Divorce?
To Get your Phone Questions Answered at No Charge!