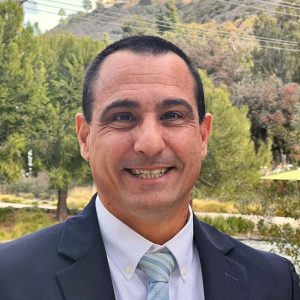 Ralph T. Santoro, Jr.
Divorce & Family Law Attorney
---
JD California Western School of Law
A skillful, seasoned divorce lawyer and
Certified Family Law Specialist
, Ralph Santoro is a strong advocate for his clients. He knows the lasting consequences of divorce and uses his extensive legal knowledge and commitment to achieve the best possible results for those he represents.
Ralph is well aware of the volatile nature of divorce, custody, and other related cases. With more than two decades of family law under his belt, he's seen it all and uses this experience to create practical strategies that lead to optimal solutions.
For Ralph, this work is much more than a job. He says, "
Fighting for a client in court, especially when their back is against the wall, is my calling
."
"
Family law touches every aspect of a person's life
," he continues. "
From the destruction of close personal relationships to the potential of financial ruin, family law issues touch people deeply on many levels. Counseling clients to wisely navigate through the experience is important to me.
"
After earning his Juris Doctor from California Western School of Law in 2002, Ralph was admitted to the California State Bar and has handled hundreds of cases over the years. In 2015, he received the
Certified Family Law Specialist
designation, demonstrating he has put in years of additional work and gone above and beyond the standard licensing requirements.
When Ralph isn't defending the rights of his clients in court, he can usually be found spending time with his family. He also enjoys taking advantage of the beautiful natural amenities San Diego affords and is an avid hiker, body surfer, and soccer player.
---
Having Mr. Santoro advocating for me was the right choice. He is a strong advocate and it makes all the difference. As a father, navigating the family court is tricky and can be perilous, Mr Santoro's experience and tact was indispensable when I needed it most. Thank you Ralph!
Ralph was A GREAT lawyer because he always kept me informed, gave me realistic explanations, was always making sure my well being was good, and helped me advocate situations. how you divorce and who you choose for your divorce lawyer can make a difference.
It is important to find someone that you are comfortable with, whose skills and experience are a good fit for you given your unique situation and goals, and who is someone you trust. I believe that you will find this feeling with Ralph.
Have Questions About Divorce?
Phone Questions Answered By Our Managing Attorney For Free!