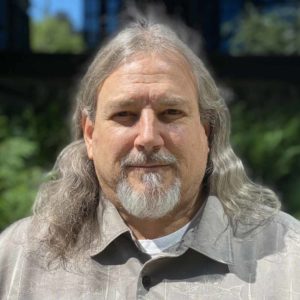 Richard S. Kolek
Divorce & Family Law Attorney
---
BS Law, Western State University JD
Western State University (now known as Thomas Jefferson School of Law)
"With over 15 years of legal experience, Rich handles many of our tough cases from domestic violence to appellate practice. His clients frequently tell me how much they appreciate his effort and honesty in his approach to actively educating each client and managing each case", says Managing Attorney Zephyr Hill.

Before coming to Goldberg Jones, Rich worked in general law, personal injury, bankruptcy, and estate planning. His varied background makes him a wealth of legal knowledge and a great asset to our clients.

According to Rich, the most unique aspect of Goldberg Jones is that each attorney has the freedom to work on their own cases from start to finish. This allows for a productive and efficient one-on-one relationship between a client and his attorney.


"I enjoy the flexibility that Goldberg Jones offers, not only for me but also for my clients", states Rich. "I take pride in delivering great results. As a child of divorced parents and having been through a divorce myself, I am able to empathize with my clients on a personal level."


Rich is a native of San Diego and huge fan of the Padres and Chargers. When he is not working, volunteering at his son's school, or coaching his son's little league or football teams, he likes to get out and play softball.
---
My attorney is Richard Kolek, Rich has always shown serious dedication to all my child custody matters. If it wasn't for Rich I would probably have no custody at all. He is honest and to the point he has never ever given me bad advice.
I have recommended Rich to many of my friends and they have all been satisfied with the results of there cases. What we all like about Richard is his honesty and straightforwardness about our cases. I can't put into words how much I appreciate the work that Rich has done for me . Thank you RICH.
Richard Kolek goes above and beyond ensure the greatest possible outcome for all of his clients. Top notch.
I was so lucky twice; once when I found this place "Goldberg Jones" and second when the office assigned Attorney Richard Kolek to my case. It was my first time experience and Attorney Richard Kolek guided me through the process smoothly despite the ugly divorce.

Attorney Richard Kolek is a master in focusing on what matters when I came to him with confusing details. He cleared it out to me. He put a plan and a list of what need to be done. He was there in the court when I needed him the most. he stood up defending me. Eventually, I was able to have my kids equal time with a reasonable child support.

With his focus and preparation, Richard Kolek was able to prove the opponent's claims wrong. He projected 3 times and took a lead asking the opponent few questions. Each point (question) made a strike and eventually caught all the made up false claims. Most importantly, Richard Kolek has never put a pressure on me when it comes to Attorney fees.

Yes, he has never take advantage of my desperate need to his help. In contrast, he eased the bills when the case extended longer than expected. I'll recommend Attorney Richard Kolek to whoever needs help. So much respect to Attorney Richard Kolek and the office he represents "Goldberg Jones.
Have Questions About Divorce?
Phone Questions Answered By Our Managing Attorney For Free!