Phil Coleman – Divorce Attorney
BA Sociology, UCSD, John Muir College
JD, California Western School of Law
---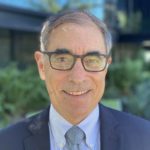 Phil's 20+ years of varied and complex litigation experience, coupled with his exclusive practice of family law since 2002, serves his clients very well. "His litigation experience gives him an edge in the courtroom against lesser advocates who frequently do not fully know the trial procedures or rules of evidence", says San Diego Managing Attorney Zephyr Hill.
Phil has handled hundreds of cases to conclusion and helps clients with his straightforward honest approach. At Goldberg Jones, he has handled a large variety of cases involving business ownership, complex custody matters, domestic violence, and much more. Phil is a respected advocate and a superior family law attorney.
Phil chose family law to aid his clients not only with winning cases, but to help husbands and fathers through a tough time. He directs his clients to focus on important matters when emotions run high. According to Phil, "representing men almost exclusively has its advantages. We know the ins and outs of the system, have the relevant research, and know how to win cases.
We emphasize advocating for men and are very familiar with the issues that men deal with when it comes to divorce or custody." The most rewarding part of my career at Goldberg Jones is to be able to help clients meet their needs and to win cases.
Phil is a native to southern California and when he is not at work he enjoys cycling, live music, skiing with his kids, cooking, and a good glass of scotch.
---
Client Testimonials
Referred by out of town family law friend. Worth every dollar. Fair and responsive. Personally helped by Phillippe Coleman. Would seek his counsel any day. Former trial attorney and highly effective at trial in front of judges. Knew what to expect at every turn and talked me off a few walls.

– Thomas K
Phil kept me calm and informed, deflecting many of the unnecessary motions filed by opposing counsel. Throughout the process, Phil remained aggressively focused on my objectives, ensuring that our agreement contained all my established objectives.

– David
The education, advice, and experience that Phil provided, shaped a great path leading to an outcome much better than I had imagined.

– Ian
Phil Coleman helped my family through a difficult time. While the divorce process is far from simple or pleasant, Phil and the team at Goldberg Jones kept me informed and at ease throughout, and helped minimize cost and negative impact on our children.

– David
Have Questions About Divorce?
Phone Questions Answered By Our Managing Attorney For Free!