---
The University of California, San Diego, BA
California Western School of Law, Juris Doctor
---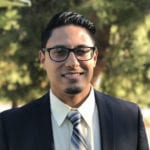 A skilled, experienced family law practitioner, Michael Steiner stands committed to guiding his clients through every step of their case and helping them achieve an optimal result. He's a fierce advocate and a huge asset to the husbands and fathers of the San Diego area.
Beginning his career in one of California's largest bankruptcy firms, Michael has a varied legal background that prepares him for wherever a case goes.
The son of an attorney, Michael gravitated to family law because of the human component and transitioned to handling divorce, child custody, spousal support, and related cases full time. He recognizes how difficult these circumstances can be and aims to shepherd his clients through trying times.
Managing attorney Zephyr Hill says, "Michael is a terrific communicator. He knows how stressful and tough divorce can be, but he's able to immediately put his clients at ease and give them confidence in his abilities. When he's on the case, they know it's going to be okay."
When he's not fighting for the rights of his clients, Michael can often be found spending time with his children. A San Diego native, he also enjoys playing guitar, hockey, and taking in the Southern California scenery on his motorcycle.
---
Testimonial
I am a loyal client of Mike Steiner. He has assisted me on several legal matters, in a very professional and personal Manner of which all have resulted in a very positive outcome. Mike goes out of the way to stay in touch and make sure I know the progress on every step of the way. His confidence level always made me feel good. Highly recommended!!

– Gibran M.
Have Questions About Divorce?
To Get your Phone Questions Answered at No Charge!