Melissa L. Borja – Divorce Attorney
BS Criminal Justice and Corrections, San Diego State University
JD, California Western School of Law
---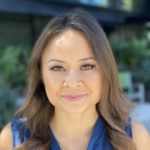 An effective, efficient family law practitioner, Melissa L. Borja is a strong advocate for those she represents and a valuable member of the Goldberg Jones team. She is a competitive, dedicated attorney and a great asset to the husbands and fathers of the San Diego area.
Kind, hardworking, and professional, Melissa has the skills and preparation to handle a particular case, wherever it takes her. She's committed to providing fierce and transparent representation, no matter the circumstances.
Prior to pivoting to family law full-time, Melissa worked primarily in personal injury law and corporate law. She also has a background in banking and financial matters.
In talking about what draws her to this field, she says, "I am a single mom and have had to go through the system with my son. I think this gives me a unique ability to advise, connect, and empathize with my clients."
She also adds, "I want to use my degree to help people in my community, and in this area of law I help people navigate one of the most difficult situations they will ever have to handle. "
Melissa received her bachelor of science in criminal justice and corrections from San Diego State University. After that, she moved on to California Western School of Law, where she earned her Juris Doctor. She is a proud member of the San Diego County Bar, the Consumer Attorneys of California, and the Lawyer's Club of San Diego.
Born and raised in San Diego, Melissa has a deep love for the community and can often be found exploring the city or at a Padres baseball game with her son and significant other. Go Padres!
---
Client Reviews
I dealt with Melissa Borja to help me keep my daughters mother, whom had full custody, from taking her out of state to move in with her new fiance. I first spoke with attorney Borja on Tuesday and told her my ex plans on taking my daughter on Friday. Attorney Borja acted quickly and the next day (Wednesday) she set up an Ex Parte, which prevented my ex to take my daughter with her to place my daughter did not want to go, and Thursday my daughter was back with me. And because my ex decided to keep her plans and leave, I was granted temporary full custody until the trial date.

– Joe G.
I reached out to Golberg/Jones to assist with a revision to a spousal support order due to pending retirement. Attorney Melissa Borja did an outstanding job getting the agreement together, signed and finalized in record time. She kept me advised throughout and was a pleasure to work with. While the process may seem intimidating, Melissa was always cheerful, encouraging, and thoroughly professional. She is a great asset to the firm and would be a great advocate for any client. Thanks, Melissa for all your help!

– Mike S.
They re AMAZING!!!!! I highly recommend them. It's worth every $$$. If you have spousal support issues I personally would recommend Melissa Borja, she's an amazing attorney and she won my case. Support TERMINATED!!! Goldberg Jones the best around 100%

– Raymobs
I came to Goldberg-Jones with a difficult, complicated issue with my ex-wife. I was assigned to Melissa Borja…and it worked out really well. She was responsive to my concerns, kept me updated on developments, worked professionally with my ex's lawyer, and helped keep things out of court. The issue got resolved. Thanks, Melissa.

– Robin
Have Questions About Divorce?
Phone Questions Answered By Our Managing Attorney For Free!