James F. Garland – Divorce Attorney
BA, Economics, San Diego State University
JD, Thomas Jefferson School of Law
---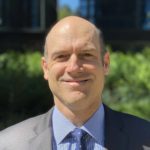 A skilled, experienced attorney, James F. Garland is a strong advocate for his clients and a valuable resource in divorce, custody, and other family law cases.
Professional and attentive, James is an excellent communicator with the ability to explain legal issues in clear, concise language. People know right away that they're in capable, competent hands.
Before gravitating to family law full time, James worked in multiple other fields. This varied background allowed him to hone his skills and develop a well-rounded grasp of the legal process that serves him well wherever a case takes him.
Talking about what draws him to family law, James says, "When I was growing up a few close family members went through divorces. It was something that everyone in the family knew and talked about and I saw the difference a good lawyer can make in that situation."
"I'm also drawn to family law because I like working on legal matters involving children," he continues. "Child custody and support issues have always been an area of the law that has captured my attention and I especially look forward to helping clients navigate those issues since the primary goal is always determining what's best for a client's children."
James earned his bachelor's degree in economics at San Diego State University. From there, he went on to study at the Thomas Jefferson School of Law, where he was awarded his Juris Doctor.
Outside of work, James can usually be found spending time with his family, reading, and enjoying the great outdoors. He's also an avid baseball fan and plays in a men's league on Sundays.
---
Client Reviews
I had a positive experience with James Garland. He is very thorough and solved my issues quickly. He is an excellent attorney and I highly recommend him.

– Martha
I worked with James Garland and the experience was great. I had filed the majority of the paperwork myself. I needed assistance in drafting the agreement and submitting the final paperwork. It was well worth it because I was divorced two months after I hired the fir

– Alberto
Jim helped me become legal guardian of my grandson and I am very grateful for the help he gave me he was with me at all times and he was an exceptional lawyer even though I do not speak English he had patience with me to wait for my daughters to help me thank you Mr. Garland for your support.

– Martha
Have Questions About Divorce?
Phone Questions Answered By Our Managing Attorney For Free!