BA Business and Economics, University of California, Santa Barbara
JD California Western School of Law
---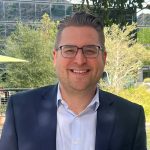 An energetic, tenacious attorney, Daniel Turek is passionate about helping people navigate the potentially treacherous waters of divorce, custody, and other family law cases. He is a steadfast champion for his clients and a key member of the Goldberg Jones team in San Diego.
Before dedicating himself to family law full-time, Daniel practiced in a number of areas. He worked on personal injury, wrongful death, and employment discrimination cases, among many others.
"Since deciding to become an attorney, I knew I wanted to represent individuals, not corporations or the government," he says. "I have experience in civil litigation and want to get in the courtroom more often. Family law perfectly combines these two general goals: helping people and getting in the courtroom. I am confident that my skill set will be of great value to our clients."
Daniel earned his bachelor's degree from the University of California, Santa Barbara, where he majored in business and economics, with a minor in Spanish. From there, he began his legal journey at the California Western School of Law, where he earned his Juris Doctor.
A San Diego native, Daniel counts himself fortunate to live in close proximity to his family, the most important people in his life. When not fighting for the rights of his clients, he loves spending time with his friends, family, and girlfriend, a fellow family law attorney; perfecting new recipes in the kitchen; and rooting on the Padres and Buffalo Bills. (Don't get him started on the Chargers.)
---
Have Questions About Divorce?
Phone Questions Answered By Our Managing Attorney For Free!