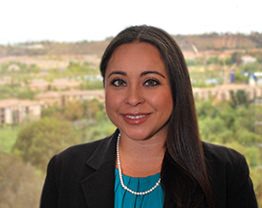 "I am extremely happy with the outcome of my dissolution case, Cristina really cared and worked hard to get the best outcome for my case. I recommend her 100%, for any family services case, they can be confusing and time consuming, especially when you have a complicated case like I did. Thank you Cristina!"
Eugenia – San Diego
"Words can't describe how great Cristina is at what she does. She truly is an incredible person. She deals with each situation with passion. She doesn't make anything feel less than. She is so impeccable it's ridiculous. I'm glad I have the opportunity to acquire her and have someone be so determined to do what's best for you. She's very knowledgeable and responds very quickly with any issue no matter if it seems small or big she will be there. It doesn't seem so overwhelming because she keeps you so informed and helps you through everything. I thank her so much. She's the best."
Ciarra – San Diego
University of San Diego, B.A. English JD,
University of San Diego School of Law
Born, raised and educated in San Diego, Cristina Nuno is a true San Diego native in every sense. She has been a member of the community her entire life and has sought out ways to serve and participate in the local culture in all her endeavors. She holds a Bachelor of Arts degree in English with a minor in Ethnic Studies from the University of San Diego—which she completed in only three years! She also served as a leader in M.E.Ch.A. and was a member of the English Honors Society.
Cristina attended the University of San Diego School of Law to obtain her J.D. and served as the President of the La Raza Law Student Association and Co-Chair of the Diversity Committee. She also volunteered with the Domestic Violence Clinic and worked as a clerk for several organizations including the Employee Rights Center and the San Diego Superior Court Family Law Facilitator's Office.
She is a member of the San Diego County Bar Association – Family Law Section, the San Diego Family Law Bar Association and the San Diego La Raza Lawyers Association. Cristina speaks Spanish fluently and in her spare time, she loves roller coasters, her dogs, cooking and watching the Chargers. Goldberg Jones is excited to have Cristina's legal prowess and her commitment to the community as a part of our firm.
Have Questions About Divorce?
To Get your Phone Questions Answered at No Charge!