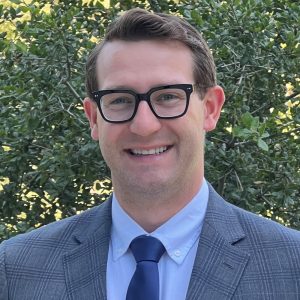 Cory Foglesong
Divorce & Family Law Attorney
---
BA English, University of Washington
JD University of Detroit Mercy School of Law
Cory Foglesong is an experienced attorney dedicated to helping his clients navigate the complexities of family law. With a deep understanding of the emotional and legal challenges associated with divorce, Cory provides compassionate guidance and zealous advocacy.

Cory is well-equipped to handle a wide range of cases, including complex asset division, child custody disputes, spousal support, and post-divorce modifications. He understands that each divorce is unique and works closely with his clients to develop personalized strategies that align with their goals and priorities.

"What drew me to family law was the opportunity to help people during one of the most difficult periods of their lives," he says. "It's an area of practice where I get to not only wear my litigator hat but also be the counselor and mediator."

By fostering a supportive attorney-client relationship, Cory empowers his clients to make informed decisions that serve their best interests and the best interests of their families. He takes the time to listen attentively to their concerns, answering their questions and providing realistic assessments of their options.

Cory is deeply committed to achieving favorable outcomes, whether through negotiation, mediation, or trial. While he seeks amicable resolutions when possible, he is a skilled litigator who tenaciously advocates for his clients in the courtroom when necessary.

Cory earned his bachelor's degree in English from the University of Washington. From there, he embarked on his legal journey, earning his Juris Doctor from the University of Detroit Mercy School of Law in Michigan.

Outside of work, Cory is passionate about music. He plays guitar, is teaching himself how to play piano, and collects vinyl. He's also a competitive powerlifter if you have anything heavy you need help moving.
Have Questions About Divorce?
Phone Questions Answered By Our Managing Attorney For Free!